| | | |
| --- | --- | --- |
| | ETHICS for Media Psychology | |
Contents

---



Weekly pages, schedule

Class flow

Weekly themes. Each week has a theme; video and written materials support the theme.
Zoominars. Some weeks we will have a Zoominar, featuring a presentation by myself or a guest.
Weekly Moodle discussions. The heart of the course consists of our Moodle discussions. Each week one of you will be responsible for keeping the conversation flowing.
Moodle contributions. Each week plan on adding one major posting, and at least 3 responses to other postings.​
Screen Casts. Most weeks I will provide a screen cast that walks through the upcoming week's web materials, often supported by original music.

---

Class flow
​Every week you are required you to engage in similar activities. First, you read/view materials and discuss them with colleagues in Moodle. The discussion is driven by a combination of the questions I provide, as well as those you develop.

It is important that you reference the materials in your discussion. Doing so is how you demonstrate competency of understanding.

You will take turns leading Moodle discussions. You will identify and lead discussions about the ethical implications of current media events. More about this as the course progresses.

Zoominars. We will have a few of these during this course.
​
Formal essay writing. Your primary assignment is a formal essay. More about this later.

---

Grading​

Your grade is comprised of the following:

General participation in our Moodle conversations: 20%
Your leadership during your Moodle leadership week: 20%
Your final paper: 60%

Moodle Communication Notes
​

We use three main approaches to communication in this class:



Moodle conversation. This takes the place of sitting around a seminar table and discussing topics in real time. As such, I don't expect all contributions to be "essay-like" in nature. You will contribute the following each week:

One main contribution that presents a major perspective. This should be somewhat formal. Suggested length. Three paragraphs. Cite your sources.
A minimum of three responses to colleagues' comments. Suggested length- whatever makes sense. Cite your sources.

Moodle topics.

Beginning with week 2, we will discuss a new topic about a media issue and the ethics of living a digital lifestyle.

​I will begin. Our first topic will be genetic discrimination; the issue is described on the home page.
Then it's your turn. I will ask each of you to identify a topic and lead the Moodle discussion.
We may double up. Because there are 15 of you, I will probably ask two of you to work together for a few of the weeks.

---

​

Site credits

Photo content: Rubic cube, robot and human.

Kelion, L. (2015, 25 August). Rubic cube, robot and human. article by; photographer unspecified.

Open Bionics robotic hand for amputees wins Dyson Award. BBC News

. Retrieved: http://www.bbc.com/news/technology-34044453





---

Course competencies

Goal of this course: to help you acquire and apply the information, skills and perspectives needed to be a leader in the field of digital media ethics.

Course competencies

Students, through their writing, scholarly discussion and class activities,

will be able to

:

Explain, discuss and modify their own ethical perspectives and biases, in theoretical and practical terms, particularly as they relate to issues within the field of media psychology.

Collaboratively explore

the nature of ethical development from historical, philosophical, sociological, psychological and developmental perspectives.

Evaluate, explain and apply McLuhan's contribution

to our understanding of media ethics.

Assess the impacts and ethical implications of emerging technologies, and living a digital lifestyle, particularly in light of the principles of digital citizenship.

Evaluate, explain, apply concepts of consumer ethics and media literacy to contemporary media issues, from the consumer's and producer's perspectives.

Distinguish among ethics, professionalism and legalism, and show how this distinction helps deconstruct and illuminate current ethical issues in media and technology, particularly those involved in living a digital lifestyle.
Apply ethics to concepts of leadership and corporate responsibility.

What would you do? Why?

In this course you need to have more than an ethical perspective. You also need to have a foundation and argument to support your perspective. You will find that as you weigh the ethic considerations that arise in a number of situations, you will need to balance some or all of the following. This list is not comprehensive:

Professionalism (what's right in a meta ethics sense with what is best for one's company, co-workers, customers and profession)
Social responsibility (consequentialism vs. categoricalism- meta ethics)
Legalism
Kindness (empathy, despite the rules)
Personal responsibility (keeping one's word)
Duty (deontologism)
Virtuism (the good we do when others aren't looking)
The ideal vs. the real
Moving forward, vs. doing nothing and not risking doing wrong

​

Why ethics can be so challenging.

If ethical practice were clear and consistent across time periods, cultures and situations, then applying ethical and moral standards would be a fairly straightforward undertaking. But the reality is that most situations of any consequence require us to weigh "what is more right and less wrong." The large, ethical grey area we inhabit means that finding ethical consensus among even a small group of people within a pluralistic society often seems impossible. We experience ethical dissonance not only interpersonally but also intra-personally. That is, as individuals we are often challenged by competing ethical perspectives that force us to make decisions that rarely feel completely right or wrong but which, on balance, feel more right than wrong.

The more controversial or complicated the issue, typically the more confusing or contentious the clash of competing ethical perspectives. This is particularly true in the world of technology, media and information, in which the nature of human responsibility is struggling to keep pace with the rapidly evolving technologies that challenge what it means to be "good," ethical and human.

The goal of this course is to empower you as an ethical leader.

In this course we will first look at ethics in a conceptual and historical sense; then we will look at how various industries have conceptualized and applied ethics within their fields; then we will look at specific ethical issues related to media, technology and living a digital lifestyle. The last part of the class allows students to pursue individual research.

To get warmed up,

​consider the issue in the next section,

A Case of Genetic Discrimination.

---



Books, Course materials

I do my best to make this course as inexpensive as possible. Toward that end I use a good deal of free web-based materials from academic sources and popular media. You will read from two books:

Digital Community, Digital Citizen (Ohler)
Mass Media Ethics (Wilkins, Christians)

We will read a good deal from Digital Community, and only a chapter or two from Mass Media Ethics. You are welcome to use Google Books as a resource.

Also, please get the following. It is only $6:




Powered by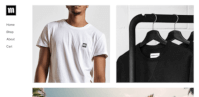 Create your own unique website with customizable templates.